Accommodation
Hotel Zerrenpach is located in the picturesque village of Osrblie in the micro-region Čierny (Black) Hron. It is located in the vicinity of biathlon course, which offers free time activities throughout the whole year. Spend your summer and winter holidays here.
The hotel's restaurant offers a nice atmosphere and good selection of meals at an affordable prices. In the pleasant environment you will find peace, tranquility, and relax. Although this is an attractive tourist area it is not overcrowded with commercial objects and attractions. It is ideal for people who seek quiet place in the heart of nature away from the lively tourist resorts.
Anderlová 224 , Osrblie 976 45, okres Brezno
Tel.: +421 903 201 772; +421 48 617 91 04
manager@zerrenpach.sk

The Hotel Partizán **** offers stylish accommodation with the views of Low Tatras mountains. Choose one of our rooms, suites or maisonettes in the spirit "Hotel in the Forest, Forest in the Hotel". Some rooms and suites have OrtoSen memory pillows and mattresses.
Bystrá 108 - Tále, 977 65 Brezno
Tel .: +421486308813
partizan@partizan.sk

The Zbojnicky dvor offers untraditional accommodation in a real chalet. You will sleep and wake up with the sounds of beating sheep, eroding horses, and breeding of mountain dogs. You may also help with the daily tasks on a sheep farm such as caring for sheep and other animals or production of cheese and smoked cheese.

Zbojská, s.r.o., Hlavná 62, 976 56 Pohronska Polhora
Tel .: +42910418788
zbojska@zbojska.sk

Discover friendly atmosphere of a cozy hotel right under Mt. Chopok. Only with us you can enjoy the most beautiful mountains
sceneries
in winter and in summer. Our unique location in the heart of the Chopok - South ski resort allows you to get on the slope right from your room.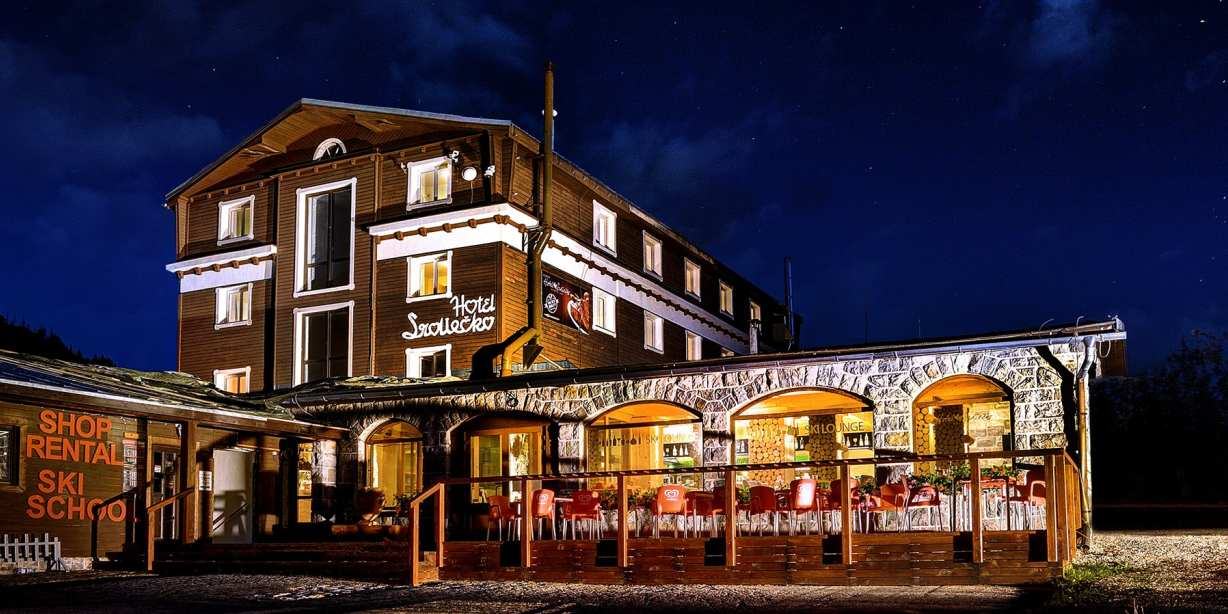 Horná Lehota 112, 97701 Brezno
Tel .: +421911069728
info@hotelsrdiečko.sk

Stay in the highest placed hotel in Central Europe and enjoy an exceptional atmosphere. The Hotel Rotunda invites all lovers of a unique alpine atmosphere and mountains to the stars. Directly at the top of Mt. Chopok at an altitude of 2 004 m above the sea level you will experience the most beautiful moments.

Demänovská dolina, 031 01 Liptovsky Mikulas 1
Tel .: +421442901348
reservation@hotelrotunda.sk

Wellness Hotel Bystrá *** is situated at the beginning of the attractive tourist center Low Tatras National Park in the quiet and beautiful surroundings of the Bystrianska valley. This area is often referred to as the southern side of Chopok. Our offer and range of services will satisfy even the most demanding clients.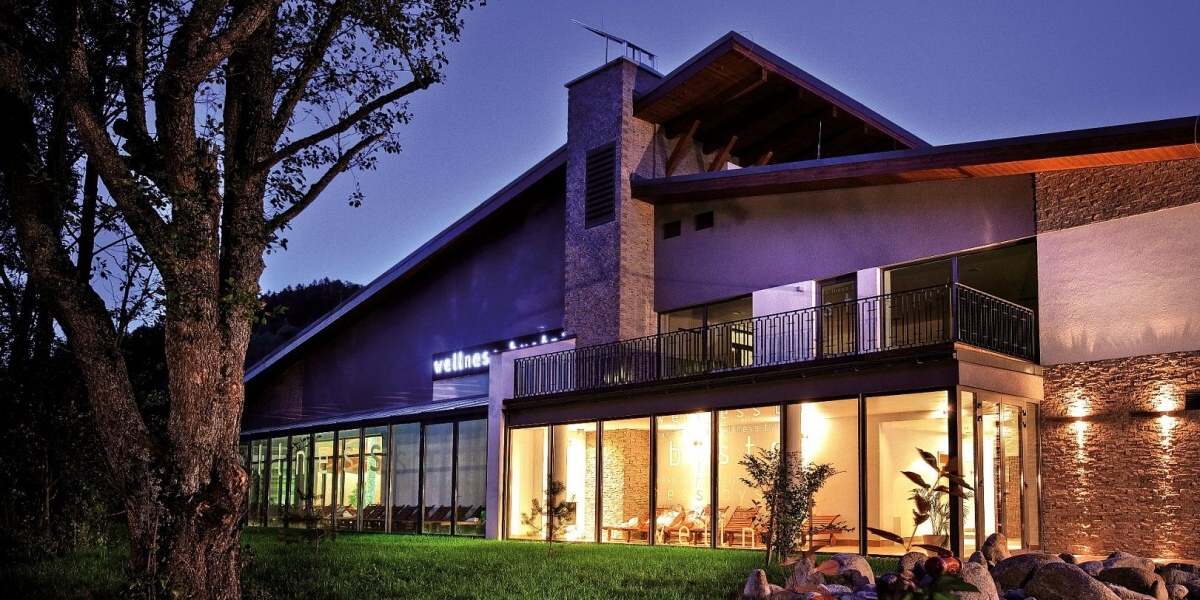 Bystrá 119, 977 01 Brezno
Tel .: +421486195253
recepcia@hotelbystra.sk

Hotel Stupka (accommodation in Tále, Low Tatras) has been popular with guests who enjoy a location close to the Gray Bear Golf Resort and Ski Tale. A pleasant mountain hotel provides quality accommodation and a vast number of additional services. Exceptionally tasty meals enhance the atmosphere for our guests.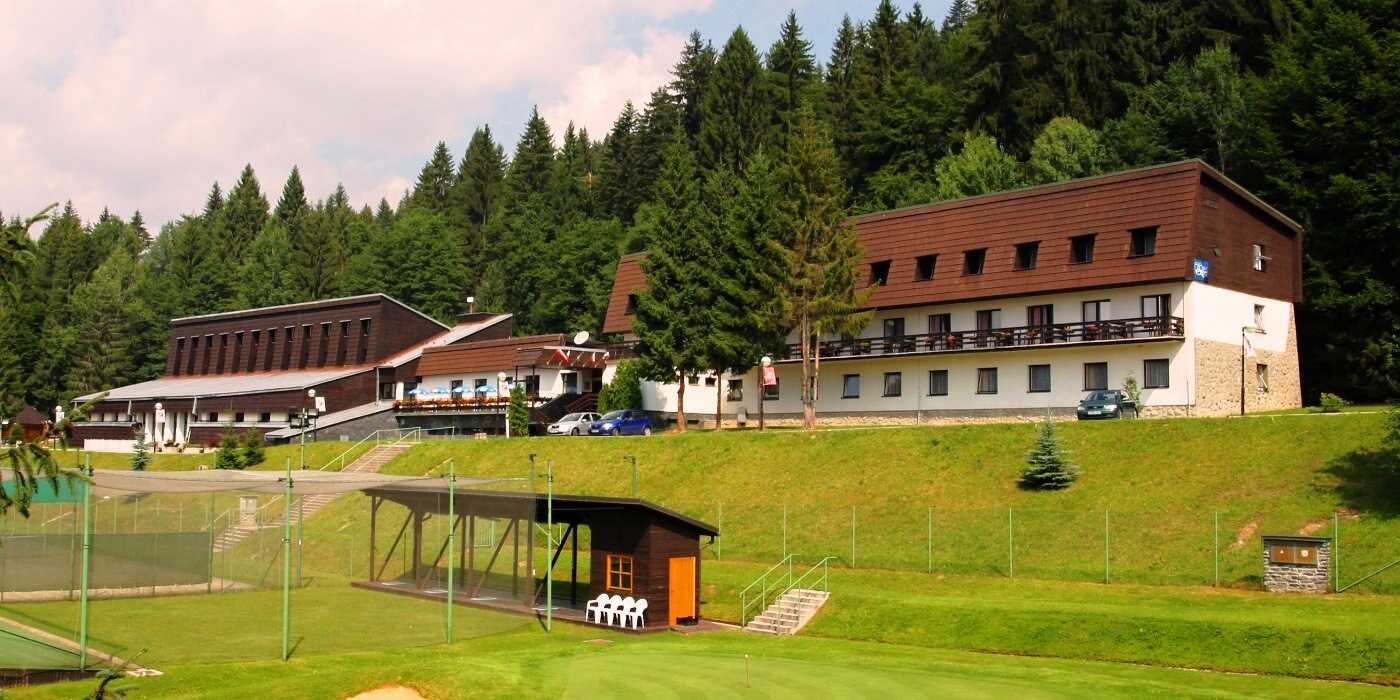 Tále, a.s. Tále 100, Horná Lehota, 977 01 Brezno
Tel .: +421903522708
srecepcia@tale.sk

Staying at Hotel & Spa Resort Kaskady means enjoying every moment. To relax. To draw strength. To find inspiration. Our guests are always the focus of our attention.

Sliac - Sielnica
www.hotelkaskady.sk
Tel: +421 45 5300000, 5300012
mail: rezervacie@hotelkaskady.sk
Mountain Hotel Fuggerov dvor is a family-run hotel that offers a stylishly furnished restaurant with traditional Slovak cuisine, a small farm with pets and a sheep farm. The farm sells its own Organic sheep products.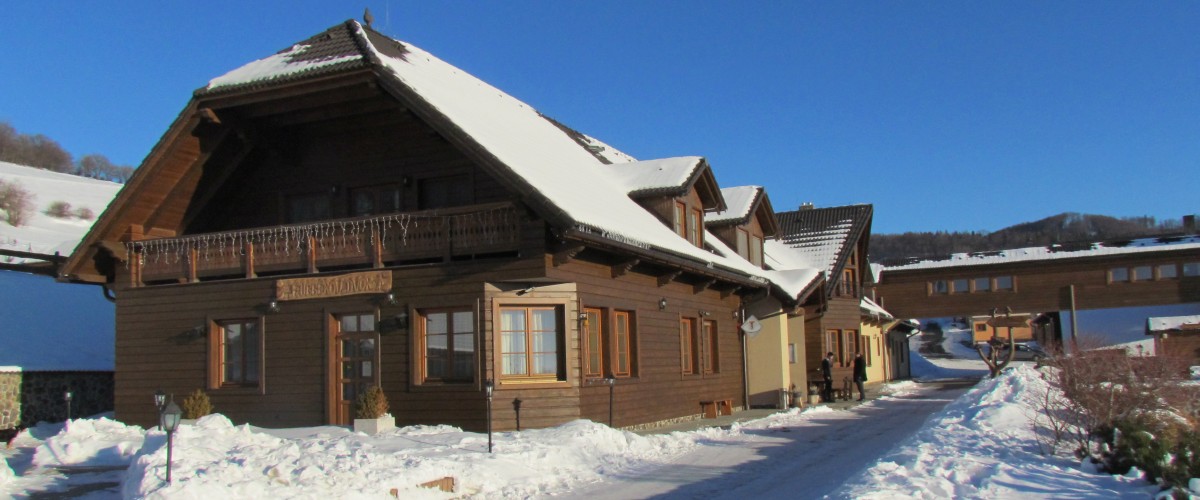 Selce
www.fuggerov-dvor.sk
Tel: +421 48 321 99 88
mail: fuggerov.dvor@gmail.com, hotel@fuggerov-dvor.sk

We wish that you will spend an experience involving all your senses. Enjoy a stay that will be a symphony of five senses.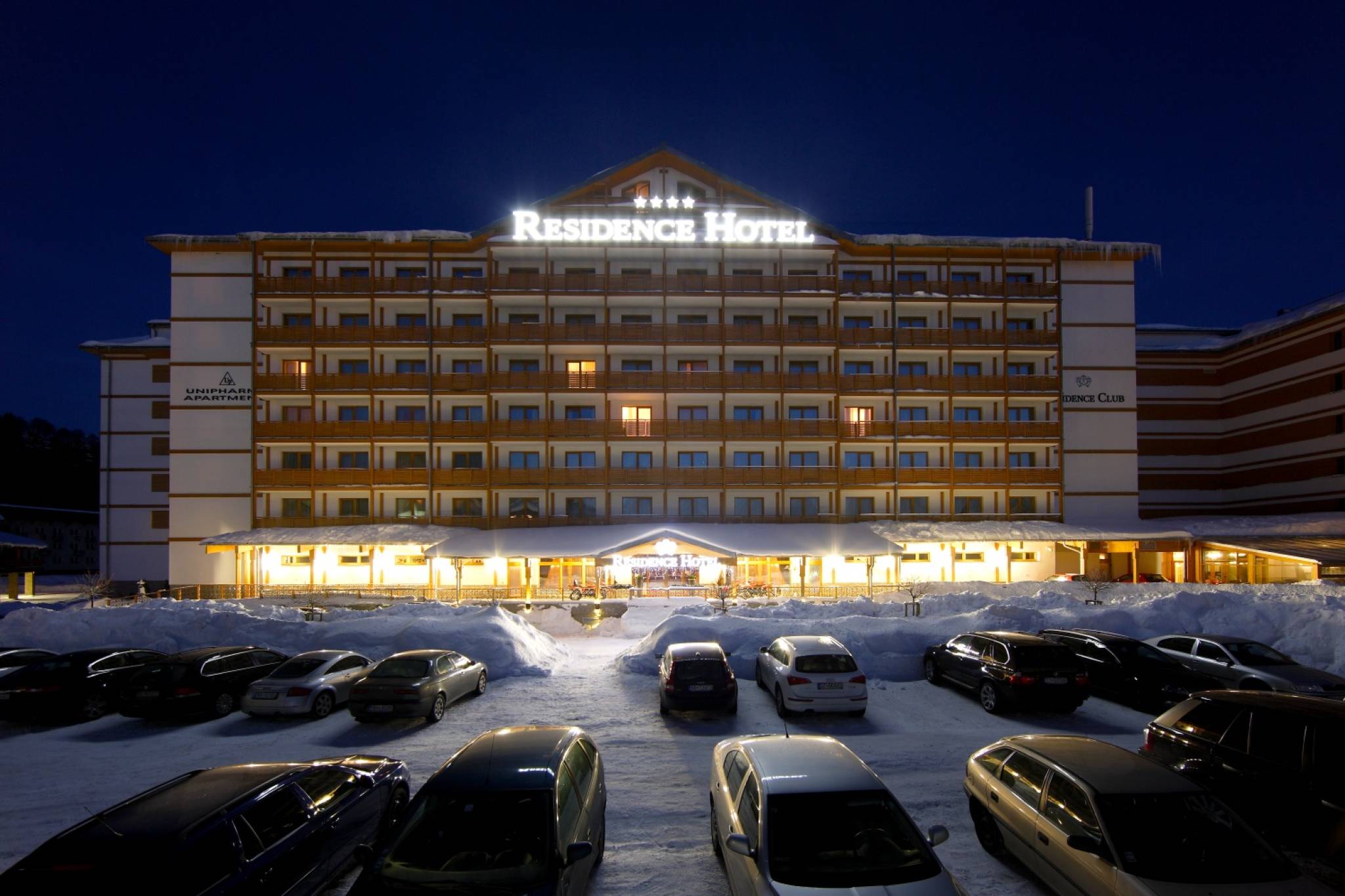 Donovaly
www.residencehotel.eu
Tel: +421 484 199 777, +421 917 432 511
mail: reception@residencehotel.eu
"Your Home on the Go"
Thanks to the choice of quality staff and personal access, many guests are happy to come back. For many, Hotel LUX has became the second home, "home on the go".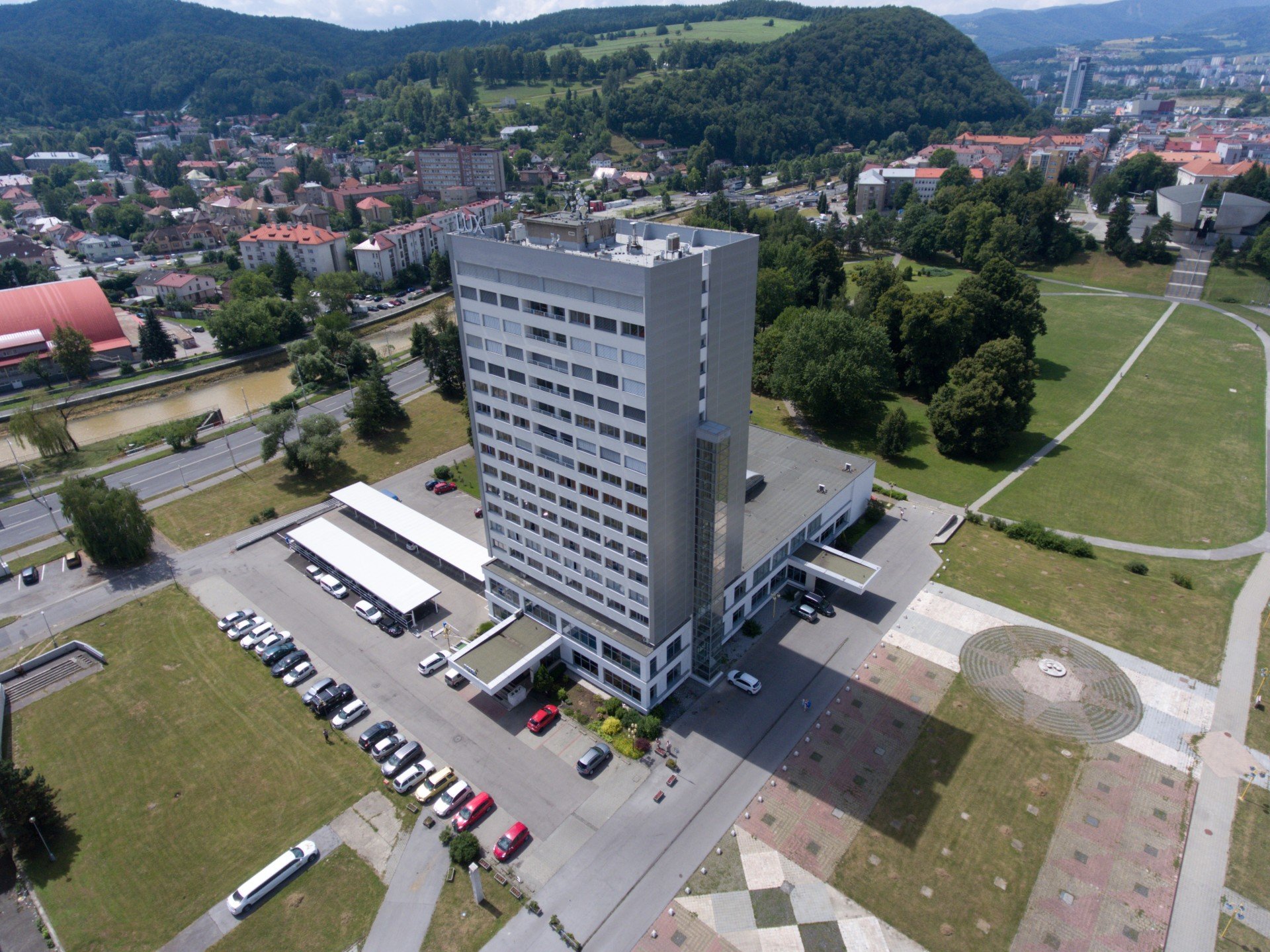 Banska Bystrica
www.hotellux.sk
Tel: +421 48 437 03 14, +421 48 414 41 41-5
mail: lux@hotellux.sk
The castle hotel The Grand Vígľaš **
*
*
near the town of Zvolen lies in the heart of Slovakia. The hotel and castle is a combination where history meets luxury.
Vígľaš
www.grandviglas.com
Tel: +421 45 5245795, +421 45 5245796
mail: recepcia@grandviglas.com

The Congress & Wellness Hotel Tennis is equipped with modern facilities and is the right place for your business as well as for relaxation throughout the year. The hotel is unique by its location on the main highway Bratislava - Zvolen - Košice. This place is a combination of business, sport and relaxation in the beautiful environment of Central Slovakia.

Zvolen
www.hoteltenis.sk
Tel: +421 45 5322 373, +421 915 988 811
mail: info@hoteltenis.sk